As a product design company, we offer customized solutions and services for the food and beverage industry.
We are passionate about everything we do. We believe in collaborative innovation as a source of inspiration and transformation, ensuring a committed and trained team as one of the pillars. Through our technologies, we provide the market with knowledge, quality products and excellence.
Provide high quality and reliable knowledge and ingredients;
Provide the market with innovation, quality ingredients and excellence in service;
Be recognized as a key partner for the food and beverage industry in Latin America.
• We are committed to generating value for our Employees, Customers, Suppliers, Shareholders and Society;
• We value clear, accurate and timely communication;
• We are passionate about what we do;
• We believe in respect built on trust;
• We act in a Collaborative and Innovative way, going beyond borders;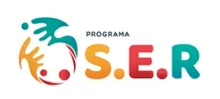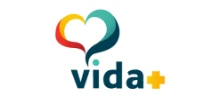 MasterSense appreciates and values collaboration, establishing support that has a positive impact on society.
Being connected and keeping an eye out for news is essential in any market, isn't it?
MasterSense Connect is a virtual knowledge, innovation and technology platform that aims at connecting the food and beverage market with the main trends at that moment.
Our purpose is to connect companies and professionals by sharing knowledge and technologies, fostering innovation and thus promoting the transformation of the food and beverage market.
If you want to be part of this connection and innovate in the market, please attend our webinars. It will be a pleasure to have you connect with us!
The name MasterSense originated from the combination of elements and meanings.
First we want to convey that we are exploring the five senses (sight, touch, smell, taste, and hearing). In other words, we want our products to be easily recognized and accepted, which ever way people are in contact with them.
We also want to be recognized for our technologies in ingredients and aromas. Furthermore, the name also derives from the meaning of being Masters of the Senses so that the industry can count on a key strategic partner in the food industry.
Leading to the idea that we are capable of delivering products that meet consumer desires and wishes, allowing them to have unique consumption experiences.
Our partners are nown worldwide
We work side by side with companies that continuously invest in research, technology and quality certifications, in order to offer their customers the best in ingredients and flavors. Thus, the production process becomes more efficient and provides the end consumer with an incredible sensorial experience
Passion by this universe!
What does our logo represent?
The symbol outline creates 3 circles in motion, like chemical elements in reaction and the color outline represents a protective layer for the aromas. Just as fruit has peels, MasterSense also keeps its aroma well developed and protected to be released in your products.
The brand is humanized by colors and shapes, showing the value of each person from the company and customers and suppliers.
Our proposition is to operate collaboratively with the market, either by identifying the needs of customers who come to us with different challenges, or by acting proactively by presenting concepts related to the main trends in the food market.
This collaboration is built on two key elements of our DNA. We are driven by INNOVATION, and we do that with PASSION, because only a team passionate about what they do can reach beyond borders.
O que dizem nossos clientes
Eu acredito que seja essa proximidade. Vocês se preocupam em trazer um produto de qualidade e excelência para a gente, em trazer soluções… Não é somente vender, algo comum no B2B, onde o fornecedor só procura vender, bater meta e empurrar insumos. Eles não se preocupam em entender o negócio, os lançamentos e as dificuldades. Eu acho que essa proximidade que vocês têm da Master, em vir visitar, entender os projetos, ver se temos alguma dificuldade, buscar retornos, dar suporte em aplicações, isso é essencial. Não é só fornecer um insumo, mas toda uma solução para o nosso projeto.
A gente sempre teve um atendimento muito bom, com muita proximidade. Na minha opinião, o grande diferencial foi esse: além da variedade de produtos, a questão de desenvolvimento. Mas o atendimento foi algo que, desde o começo, foi muito importante.
Outro diferencial é o investimento no cliente. De oferecer material, pesquisa de mercado, informação que fomente nossas diretrizes e indiquem um caminho para a gente. E, especialmente, firmar parcerias a longo prazo, além do suporte técnico de qualidade. […] Vocês são rápidos nisso, então, é um diferencial, sim.